Joe Bologna's
Italian Pizzeria and Restaurant
Joe Bologna's is an Italian Pizzeria and Restaurant Established in 1973.
We're a Lexington favorite and longtime pizza parlor with a casual vibe housed in a former synagogue with stained-glass windows.
We're located at 120 West Maxwell St. Lexington, KY 40508.
Hours of Operation:
Mon & Tues: 11am - 9pm.
Wed & Thurs: 11am - 10pm
Fri & Sat: 11am - 11pm
Sun: 11am - 10pm
Carry Out: (859) 252-4933 
Office: (859) 259-0495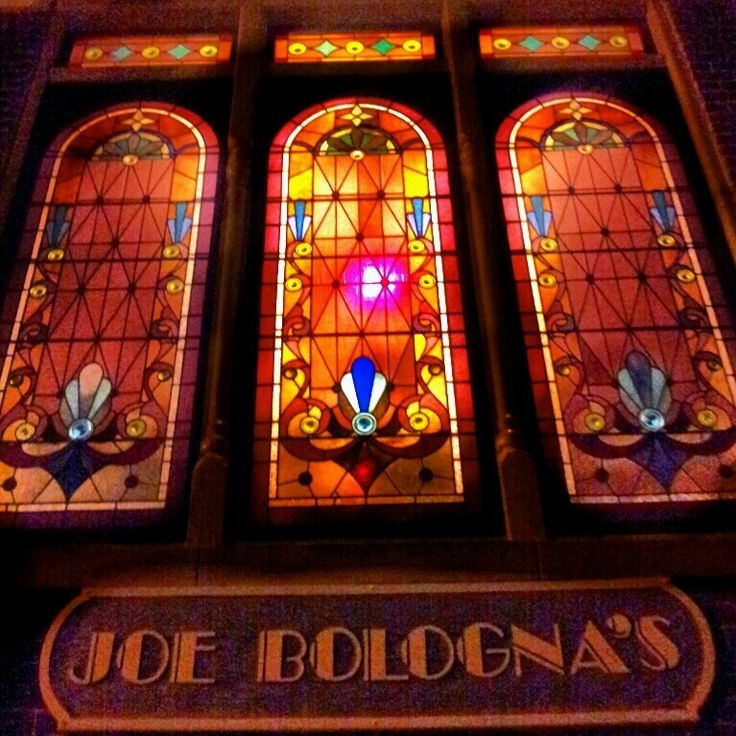 A Lexington, KY Favorite Since 1973
Joe's famous breadsticks are still made in-house every day, along with our pizza dough.  All our soups and sauces, and many of our salad dressings are also homemade.  The Specialty pizzas and most of our sandwiches are Joe's creations!